Fresh Ingredients, Tasty Meals
Whether you are inside absorbing The Boardwalk atmosphere or
taking in the picturesque waterfront views on the surrounding decks, the open fresh contemporary style of the venue is the perfect setting to casually dine,
celebrate a special occasion or just catch up with friends.
We invite you to experience the Boardwalk, Hope Island.
Served w/ our sticky signature house-made dipping sauce or upgrade to a main size w/ chips & salad
Premium oysters topped with cooked bacon in house-made Kilpatrick sauce with a side of lemon
Barkers Creek Pork Cutlet
Grilled Barkers Creek pork cutlet w/ house mash, broccolini, spicy mild apple compote and house gravy
Fresh herbs, confit chilli onion,
spinach, garlic prawns & sand crab tossed
lightly through white wine
Mort & Co. Grandchester, grain-fed,
MSA served w/ your choice of two
sides and gluten-free sauce
Artichokes, grilled eggplant, broccoli, roasted peppers, caramelised onions, mushrooms, semi-dried tomatoes & mozzarella
Everything You Need In The One Place

"Celebrated a double birthday party at Boardwalk Tavern. The atmosphere was great, had a table overlooking the water. The staff very friendly and helpful. Beautiful food."
Cheryl

"We had a fabulous lunch there today. The staff were so friendly even though it was an extremely busy Sunday lunch, service was prompt and food cooked to perfection."
Em

"Great setting, whether its relaxing sitting outside by the water in the warmth of the sun or for a meals in the dining room, An around great place. One of my favorites"
B Olsen

"We had lunch at the tavern yesterday with our family and two other couples. We had a great time and all our meals were perfect – really enjoyed them. We'll be back!"
Stan
What's Happening at the Boardwalk
Current Events & Promotions
On Sunday 31st December 2023. Mediterranean food & drink pop-up menu. Oh and don't forget the Aperols!! DJ from 8pm.No kids after 9pm.Free entry before 10pm. Dress Mediterranean style, think blue, white, linen, strips, etc. Dining reservations essential...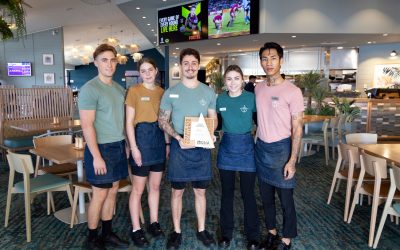 We are excited to announce that we are the Queensland Hotels Association Winners of the Best Bistro Metropolitan Award for 2022. To our staff... We appreciate you and all that you do. You have made the Boardwalk feel like family. Thank you for your commitment to your...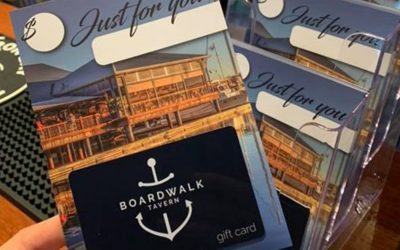 JUST FOR YOU! Looking for a unique gift idea? Buy a Boardwalk Tavern Gift Card to the value of your choice! To purchase simply visit us in-store or pay over the phone (07) 5510 8022 and we can either post to you or send directly to the lucky gift receiver.
Opening Hours
Open from 10am - late
Restaurant 11.30 - 9pm
7 days a week
Address
Hope Island Marina Shopping Village
8 Santa Barbara Road
Hope Island,
Northern Gold Coast,
Queensland, Aus 4212
Drop Us a Line
Don't be shy. Let us know if you have any questions!